Graduates of the inaugural New Energy Technology (NET) program celebrated six months of hands-on learning and problem solving on Monday evening, alongside their mentors from Gippsland's growing energy industry.
In a collaborative effort, Baw Baw Latrobe Local Learning and Employment Network partnered with Broadening Horizons and Gippsland Tech School to deliver the program to a group of 27 students from across Baw Baw and the Latrobe Valley.
Marinus Link's Economic Development Manager Christina Young mentored a group of year 9 and 10 Trafalgar High School students as part of the NET program.
Ms Young said she was proud to be part of the students' learning about renewable energy and its growing local industry.
"It's inspiring how passionate these creative young people are about reducing the impacts of climate change, and advocating for a renewable energy future for their communities," she said.
"Marinus Link will play a key role in the decarbonisation of Australia's energy system and this positive change will be felt most by our young people.
"The new jobs generated from renewable energy and transmission projects will bring so many opportunities for our communities."
Erlinda James, Partnership Broker for the Baw Baw Latrobe Local Learning and Employment Network, coordinated the program following a call from Gippsland careers teachers for an opportunity to learn about the growing renewable energy industry.
"Given the shortage of technical skills in Gippsland, the NET program was created for teachers to expose young people to future job opportunities in the region," Ms James said.
"A big thanks to everyone involved in delivering the program – Broadening Horizons, the Gippsland Tech School, the high schools and their careers advisors, and our industry mentors."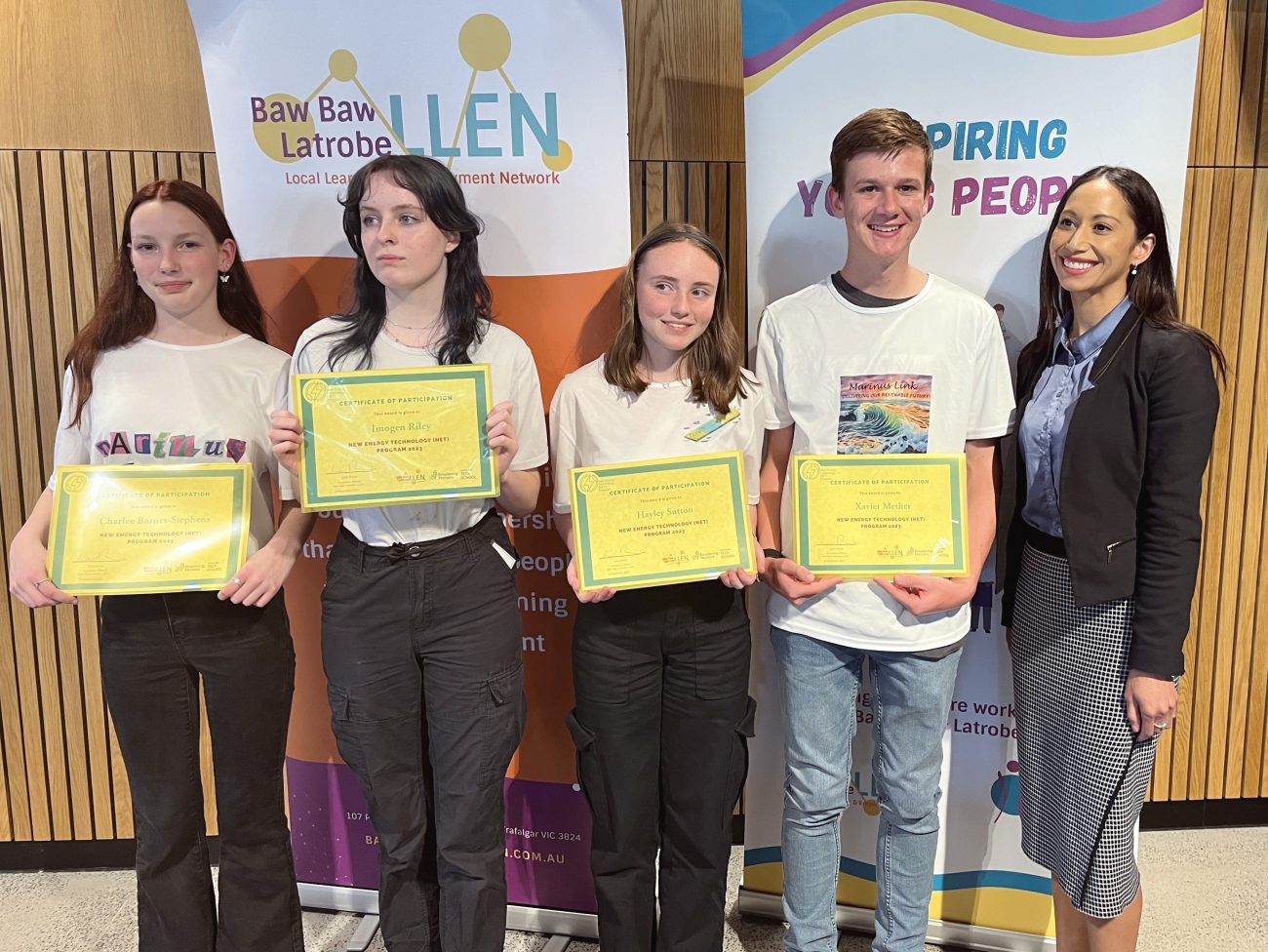 Pictured, left to right: Charlee Barnes-Stephens, Imogen Riley, Hayley Sutton, Xavier Mether and Christina Young.