By Bess Clark, Marinus Link CEO
The value of Marinus Link is as much about economic benefit as it is about Australia's energy transition and a net zero future.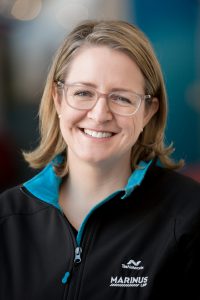 We're proud that Marinus Link is a catalyst for Tasmania's next era of clean energy development, helping to decarbonise Australia's energy sector.
And we're equally proud that we'll be creating value for our state and electricity customers – and it's not just us that's saying so.
Marinus Link has passed every cost-benefit test put in front of it.
The project has been painstakingly scrutinised through official business case assessments, including cost-benefit analysis overseen by independent market bodies.
Look no further than the Australian Energy Market Operator's (AEMO) 2022 Integrated System Plan (ISP). This is the most recent cost-benefit assessment of Marinus Link and is prepared after significant analysis and stakeholder engagement.
AEMO analyses the Australian energy outlook and makes recommendations about the electricity infrastructure that the country needs.
In June 2022, through its ISP, AEMO declared that Marinus Link must be delivered urgently for the benefit of Australia as an "actionable project" with an estimated $4.5 billion in net benefits.
The Australian Energy Regulator (AER) has also overseen a cost-benefit assessment. The AER's regulatory investment test for transmission (RIT-T) demonstrates that Marinus Link and the supporting North West Transmission Developments deliver benefits well above the costs to build and operate.
The cost-benefit ratio is clearly recognised across major political parties.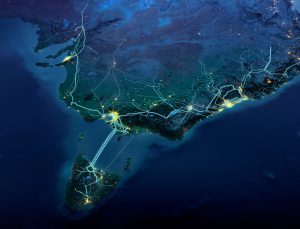 The October 2022 tri-partisan funding agreement between the Australian, Victorian and Tasmanian governments ensures a clear ownership, funding and cost allocation model to take Marinus Link forward.
Government support for the project recognises the independent assurance that the project stacks up.
While there are benefits for NEM customers across Bass Strait, in Tassie the benefits will be felt in businesses and households throughout the state.
In coming months, we're planning to go to tender for the major high-voltage direct current (HVDC) and converter station equipment. The tender process requires each bidder to work with local suppliers and businesses, which means jobs and increased economic activity as a direct result of the project.
At peak construction, Marinus Link will create 1400 direct and indirect jobs in Tasmania and will generate about $1.4 billion in economic stimulus during construction and operation.
Meanwhile, the average Tasmanian household will save around $70 per year on electricity with Marinus Link in service.
The last and most crucial test will be the Final Investment Decision, planned for late 2024.
This is the point at which Marinus Link's intended owners – the Australian, Tasmanian and Victorian governments – decide whether to proceed. All of the necessary preconditions for construction – including a positive commercial business case – must be met.
The future is one where we need a greater mix of energy generation, storage and transmission if we are to reduce carbon emissions, affordably meet our growing energy needs and deliver economic benefits.
Marinus Link is a vital and economically prudent part of that mix.