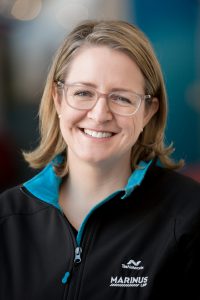 Think your home, your work, your neighbourhood.
Now think beyond. Think the state of Tasmania, Australia, the world.
That's the invitation that Marinus Link extends to all of us.
In planning for a second electricity interconnector between our state and the mainland, we at Marinus Link are daring to think big – and with good reason.
Our own and independent analysis shows that the benefits of Marinus Link will be felt at every level.
From the living rooms of Tasmanians seeking the best value they can get from every hard-earned dollar, to contributing to a clean-energy future that provides a legacy for generations to come, Marinus Link plays a part.
At 1500 megawatts (MW), Marinus Link will be three times the capacity of Basslink, and around the same capacity of the now closed Victorian coal-fired power station at Hazelwood.
Its construction, in two 750 MW stages and following a final investment decision expected at the end of 2024, will allow electricity to flow in both directions between Tasmania and the mainland states of the National Electricity Market (NEM).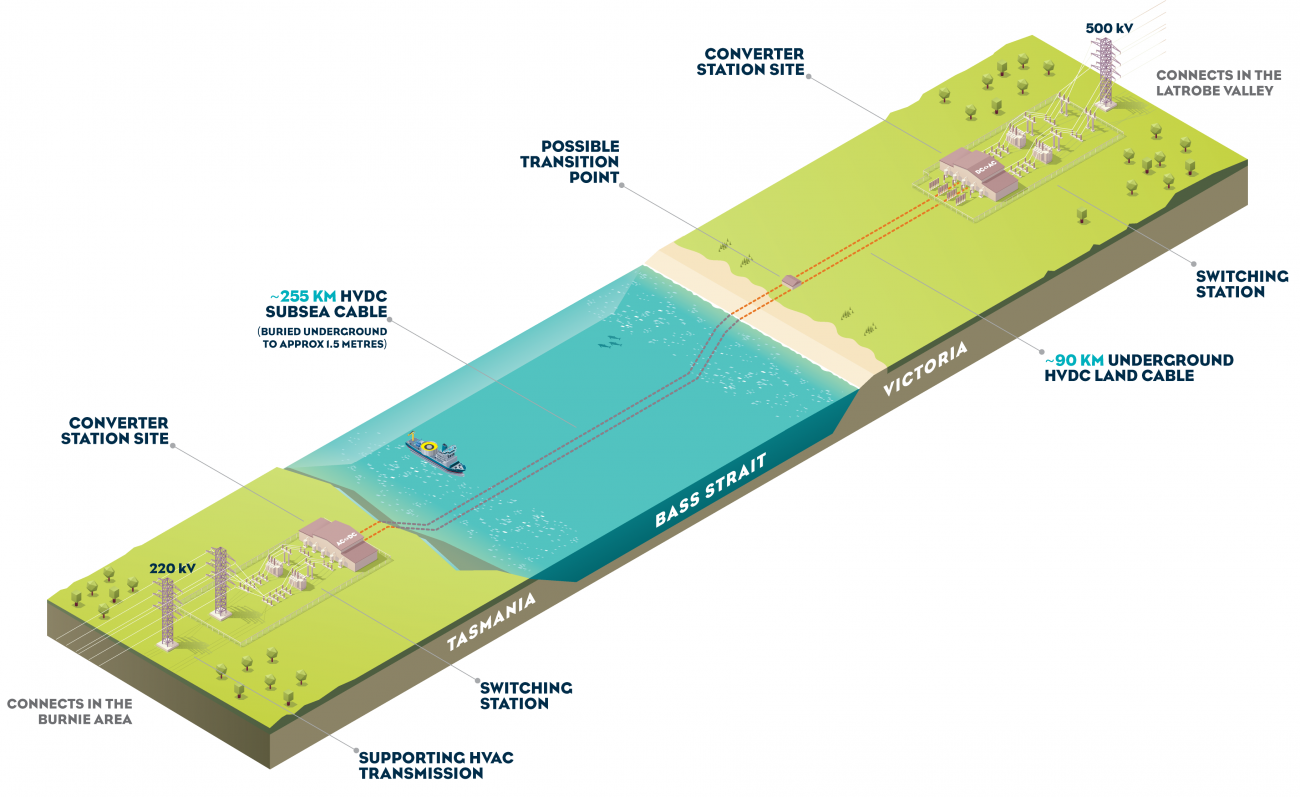 Marinus Link will be highly responsive: in less than a second, we can change the direction of power flow, providing power when and where it is needed – accessing the lowest-cost energy available and smoothing out the highs and lows of variable renewable generation.
Access to a greater diversity of renewable energy sources will put downward pressure on electricity prices. Tasmanian households can expect annual energy bills to be $60 to $70 less with Marinus Link.
Marinus Link will also include fibre-optic cables, increasing existing telecommunications capacity between Tasmania and Victoria 150 fold. This means greater network choice and reliability for customers.
The direct benefits really start to stack up when you consider that Marinus Link and the supporting North West Transmission Developments (known as Project Marinus) will result in 1400 Tasmanian jobs at peak construction and $1.4 billion in direct and indirect economic contribution to the state.
The projects will provide ongoing jobs for decades, and will also unlock other opportunities.
Investment in local wind and solar, together with reliable, clean energy supply from the mainland, will back up our existing energy-generation capacity. It will shift hydro from being a base-load supplier to a top-up deep-storage reserve, complementing the growing investment in batteries.
That's an environment that's ripe for further development of our energy sector.
Marinus Link will unlock the development of on-island renewable energy. Collectively the economic contribution from this regional investment – which includes Battery of the Nation hydro projects, wind and solar development – is estimated to be worth over $7 billion.
With more interconnection, new wind and solar projects, increased hydropower capacity and pumped storage, Tasmania can produce more than enough renewable energy to power Tasmanian homes, businesses, and industries and growth, and support mainland Australia's clean energy transition.
The independent electricity market operator forecasts that Project Marinus will provide over $4 billion in market benefits over and above the total project investment of $3.8 billion (based on 2021 dollars). The value is certainly clear.
But it's more than energy reliability, individual hip pockets and the economy of our state that's at stake.
Australia has a big challenge ahead. Climate change is accelerating the need to reduce emissions and our reliance on fossil fuels. The transition of the energy sector is already well underway – with Tasmania having a head start. As a nation, we are rapidly shifting to cleaner sources of energy generation like wind and solar, and starting the transition of our vehicle fleet to cleaner alternatives.