COP26 enters its second week today (UK time) as organisers say the negotiations continue to gather pace.
Week 1 achieved several agreements including:
Further reading
Analysis
Proudly brought to you by Beyond Zero Emissions
With so much happening at COP26, it was easy to miss the welcome news Australia signed a #COP26 pledge to accelerate the deployment and reduce the cost of zero-emissions solutions in some of the highest-emitting industries: steel-making, power-generation, hydrogen development and transport. 
 
More than 20 countries have signed the Glasgow Breakthrough, including the United Kingdom, the United States, the European Union, Australia, Japan and South Korea, representing more than 30% of the steel market.
International action through the Glasgow Breakthrough could reduce the first movers' risk for companies willing to decarbonise if government signatories agree to similar decarbonisation timetables and announce national policies to assist with implementation.
Did you know steel alone accounts for about 7% of global greenhouse gas emissions? But our Export Powerhouse: Australia's $333 billion opportunity report shows that Australian green steel exports could be worth $83 billion by 2050.  Learn more: http://bze.org.au/exportpowerhouse
NEW TRANSMISSION LIKE MARINUS LINK DELIVERS AUSTRALIA'S CLEAN ENERGY FUTURE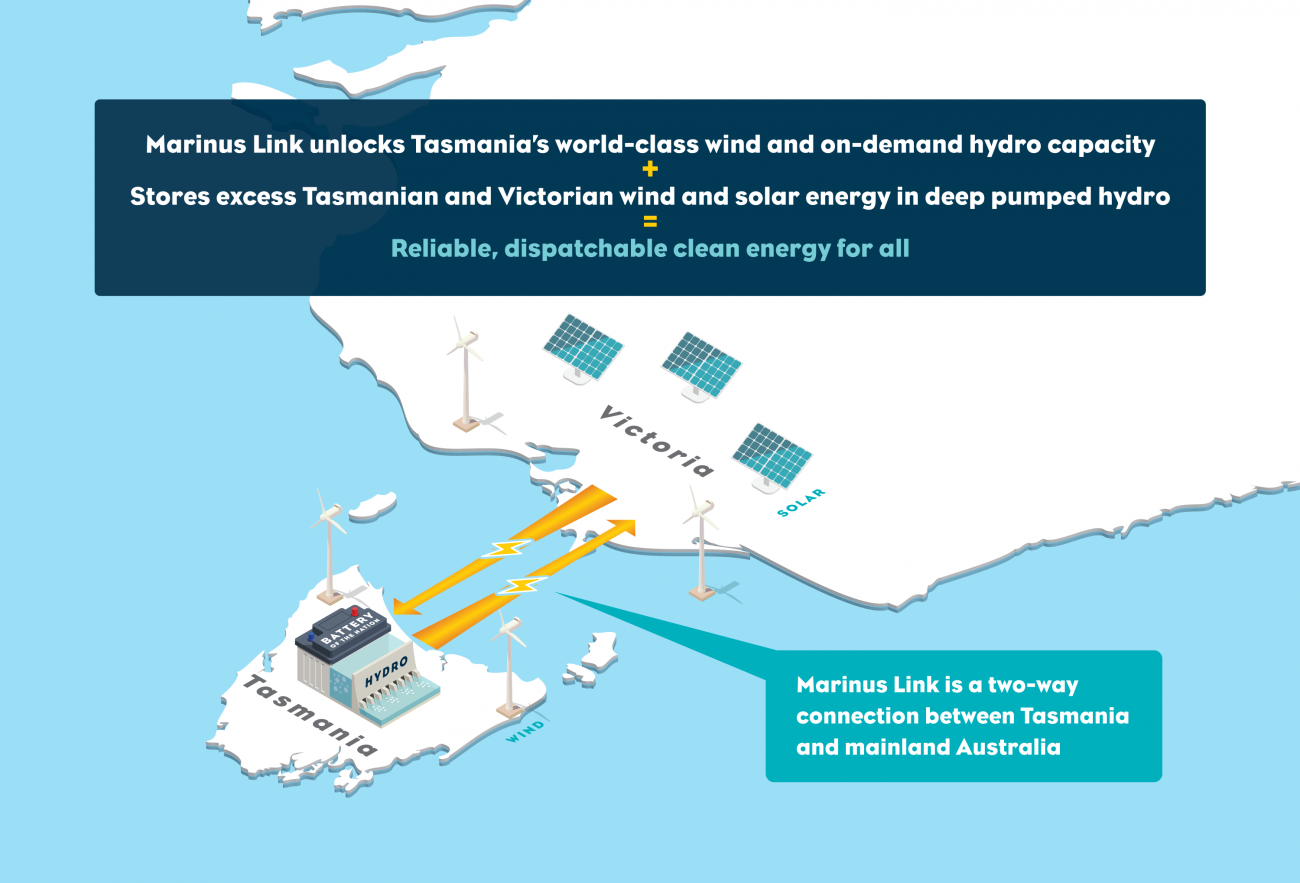 Marinus Link is a proposed 1500 megawatt electricity connection between Tasmania and the mainland, involving approximately 250km of undersea cable and 90km of underground cable.
Marinus Link and the supporting North West Transmission Developments will unlock Tasmania's abundant, low-cost wind resources and pumped hydro storage facilities to provide reliable, affordable and clean energy to support ten million Australian homes and businesses across the National Electricity Market.
The two-way connection also means excess wind and solar power generated in Victoria's rapidly expanding renewable energy zones can be transported to Tasmania's pumped hydro facilities to be stored and deployed 'on-demand' when the market needs it.